A part-time intensive training course has begun at the House of Peace Engineers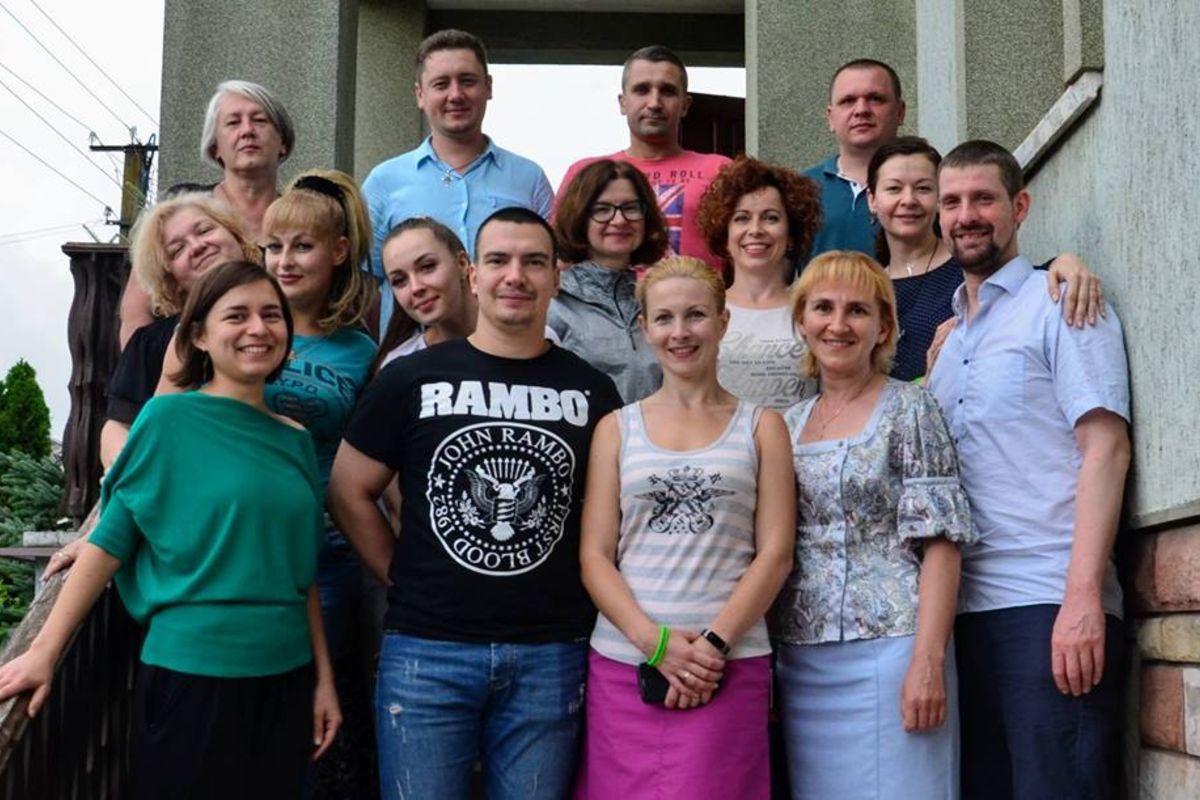 Peace Engineers School has started the training targeted at the professionals of the governmental sphere and leaders of NGOs (Track 2 for part-timers). It's an additional program of the Peace Engineers School, developed specifically for the specialists of the governmental sphere (1 group) and activists of the NGOs (2 group).
The purpose of the study lies in the improvement of the professional skills using peace-building techniques. Priority regions as to the geography of the students of the Track 2 are Donetsk and Luhansk regions, and Kyiv city as well.
Representatives of the specialized services namely, the Ministry of Social Policy of Ukraine (social protection), the National Police of Ukraine, Ministry of Defense and budgetary institutions are all among the participants of the 1 group.
"In order to approach other people in the society and to help them to solve and regulate destructive conflicts we have to address and eventually solve our own conflicts firstly, we have to work in a proactive mode, as well" — emphasized in his greeting speech Carl Plesner, the Head of the Project Curriculum, partner and head coach of the Peace Engineers School.
Training Course (Track 2) will last till November 14, 2018. Training modules will be conducted in Kyiv and held at the House of Peace Engineers, The duration of the training planned is four days every month.
The Training programme of the Track 2 is compiled with the general subjects of Peace Engineers School, focusing on the restorative justice. Experienced trainers from Europe and the USA will hold classes on the dialogue facilitation techniques, mediation, negotiations and related activities, basis of the Non-Violent Communication and restorative justice.