Hagit Liftshitz: "I get a lot of inspiration from what is happening in this space."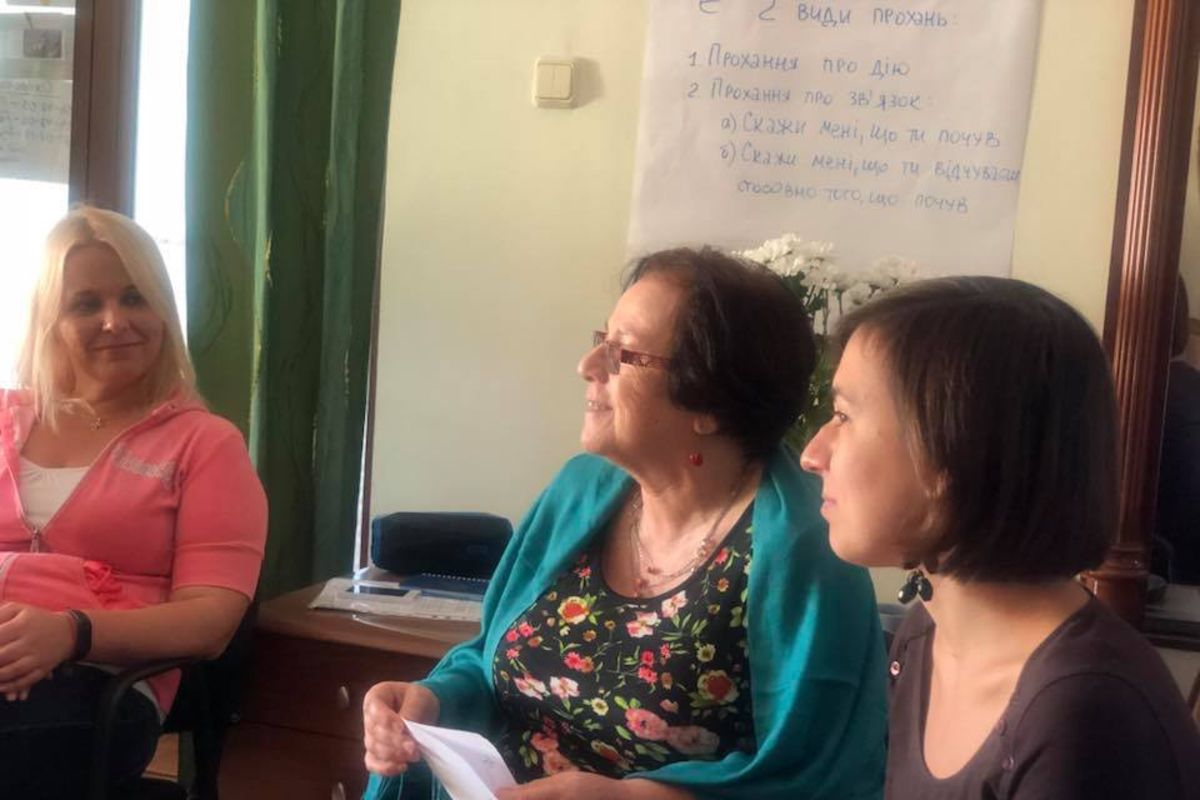 Haghith Lifshitz, a certified trainer nonviolent communication from Israel, shared her knowledge with future Peace Engineers this September. She was the student of the founder of the NVC method, Dr. Marshall Rosenberg (USA) and got acquainted with his method of NVC while working for a senior position in the Israeli police. After finishing the education, Hagit started using NVC methods while her work.
Trainings of Hagit Lifshitz
A special place in Hagit's trainings takes the work of reconciliation between Palestinians and Israelis.
Initially, Hagit briefed the participants on the history of Israel and the situation with the Palestinians. She adheres to the position that the Palestinians need to hand over the contentious territory of Israel. Greater Israelis hold the opposite view, motivating their position by the fact that this land is promised and there are many Israeli settlements. These settlements are intertwined with the Palestinians and now it is difficult to separate. The conflict lasts for decades.
80 per cent of Israelis seek peace. But the political situation does not contribute to peace. Israelis are afraid, they do not trust the Palestinians.
"From the initial stage, I study the needs of all these groups. While working with activists, I advise them to clearly understand what exactly they want to convey to people. At the same time, they should try to understand what needs has the audience they are referring to, "- says Hagit.
Scary Honesty
One of the topics of Hagit's training for future Peace Engineers is "Scary Honesty." Nonviolent communication implies that by sharing our honesty, we are also ready to accept the honesty of other people. To do this, you should carefully listen to the person, and then tell this person what you've heard. It is important that people have the feeling that they have been heard. This is not easy, because often people while retelling, want to express themselves at once, to argue and to add their thoughts.
Above all this processes is the facilitator, the Peace Engineer. In order for this to come out genuinely and professionally, the facilitator should stay connected and conscious of own feelings and needs at every moment, be able to sincerely empathize with others.
Hagit Lifshitz emphasizes, the participants first of all learn how to hear themselves while studying non-violent communication.
Future Peace Engineers have received a special "bonus" from Hagit — they took part in supervisions that she conducted with Ukrainian facilitators and mediators.
Impressions shared by participants from trainings of Hagit Lifshitz
The practice was very valuable to me. I liked the intense. I have the impression that we, working these four days with Hagit, have been studying for a month.
After the first module, Carl [Carl Plesner] and other school coaches drew us a skeleton, and Hagit helped us build muscles on it.
I was very interested in the idea that we are responsible for our personal happiness and the better we connected with ourselves, the better the connection with other people.
I had questions when I came here and I tried to find answers during the first module. These four days helped me to find an answer to something very valuable to me.
I feel happy and inspired, its a new life experience for me. These days we managed to feel that we have come to an agreement. I'm inspired to move on.
I realized that the NVC is the language of the heart.
Impression of Hagit
I'm happy to be here, but the word "happy" does not convey everything that I want to say.
I think that some of the members of the Peace Engineers School will find their own ways to continue their work in this direction. Especially because I know that they are already involved in certain social projects.
I'm so inspired by what's happening in this space. You are trying to spread the knowledge of nonviolent communication into society through this platform. Maybe it will take longer than you want. Yet people will understand better NVC, and will see that it is effective, can work in different parts of society.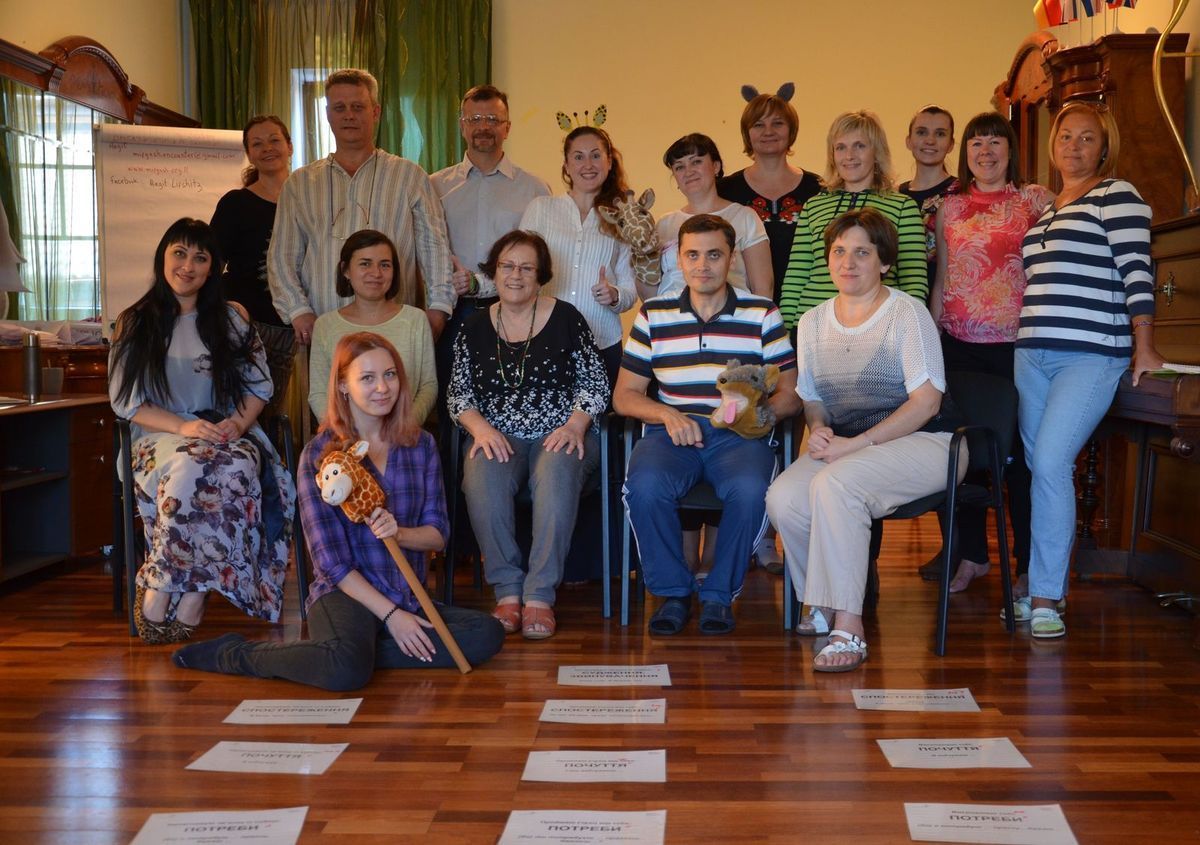 Briefly about Hagit Lifshitz
Born in Israel. After completing her studies, she worked in senior positions in the Israeli police. In 1996, she met with Dr. Marshall Rosenberg, an American psychotherapist, follower of Rogers' humanistic psychological school and founder of the NVC method. She began to use NVC in her work and, after leaving the police, worked as a communications coach for reconciliation and the restoration of lost social ties after violent conflicts. Draws from childhood, loves to knit. Loves to travel.
The material was prepared by Danuta Kostura.