Ihor Ovcharenko has successfully visited studio "Vremia"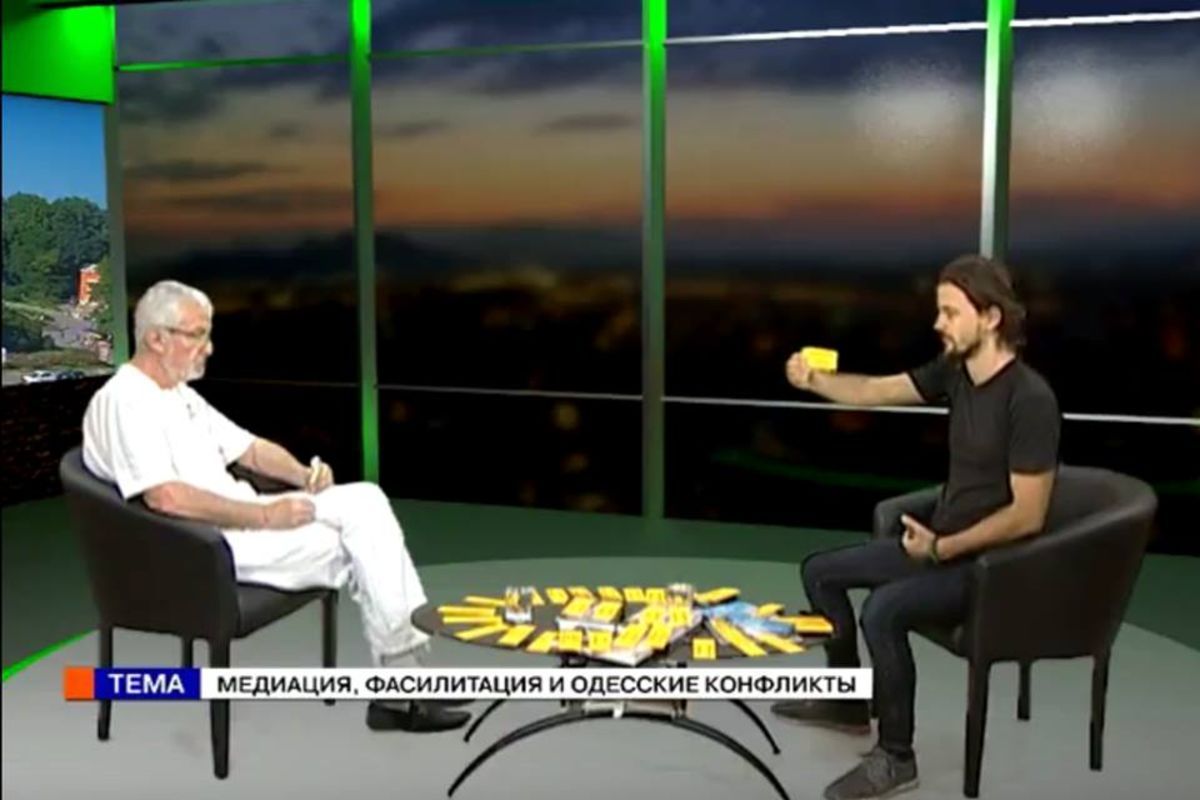 Ihor Ovcharenko, participant of School "Peace Engineers", member of the second group, shared his experience of "peace enginery in action" in an interview, conducted at studio "Vremia". Ihor noted: "Here I'm on the Media Inform channel, being interviewed by Yurii Kotliarevsky, explaining that people can approach me with their need to solve social conflicts".
Interview: Mediation, facilitation, conflicts in Odesa.