Interview with Igor Ovcharenko for Vremya tv-programme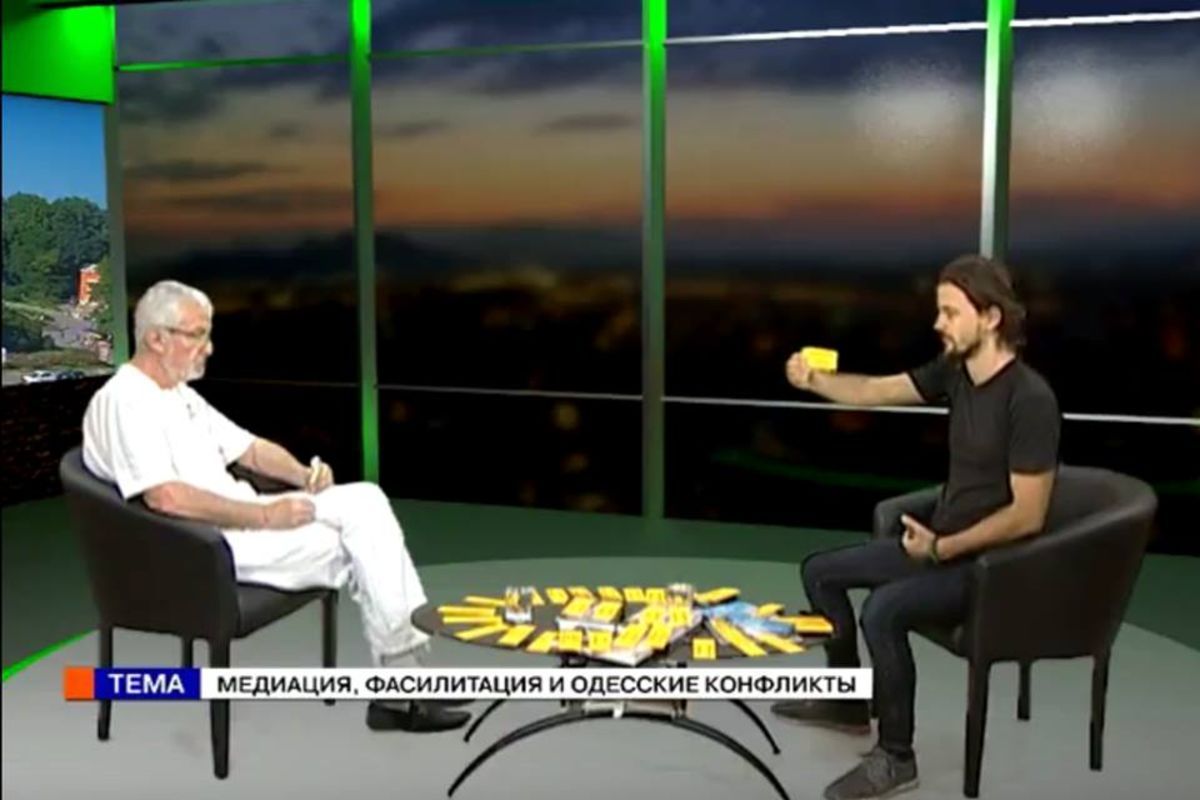 Ihor Ovcharenko, participant of School "Peace Engineers", member of the second group, shared his experience of "peace enginery in action" in an interview, conducted at studio "Vremia". Ihor noted: "Here I'm on the Media Inform channel, being interviewed by Yurii Kotliarevsky, explaining that people can approach me with their need to solve social conflicts".
Interview: Mediation, facilitation, conflicts in Odesa.