Kharkiv Regional Center for Social Services for Family and Youth invited Peace Engineers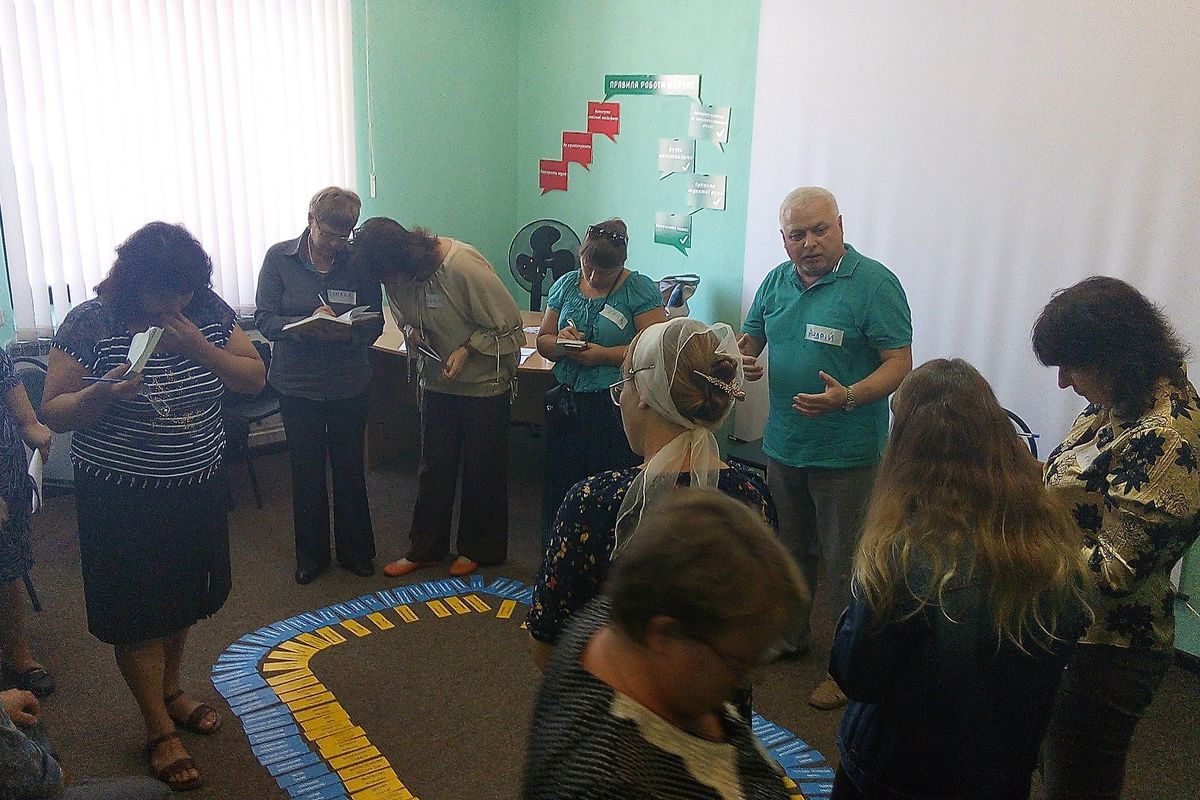 On September 20, participants of the Peace Engineers School Andrei Sinyakov and Olga Klymenko were invited by the head of the Kharkiv Regional Center for Social Services for Family, Children and Youth Olena Hvatnitsk.
Future Peace Engineers held a dialogue meeting with parents who bring foster children from different regions of the Kharkiv Region.

The topic of the dialogue was devoted to the practice of non-violent communication with adolescents, how to help children who came from families where parents are deprived of parental rights, in particular, to how to abandon the habit of theft, and, as foster parents,with the usage of non-violent communication, turn the demand and order into a request through feelings and needs, as well as how the order and safety of the new family contribute to the education of children with traumatic experiences.
During the interview, families shared their experiences with those who had problems and tension with foster children.
In general, the feedback shows that the meeting was interesting and positive.

The participants made a request to stay in touch for the further cooperations and joint activities.