Melitopol library became a space for Peace Engineering workshop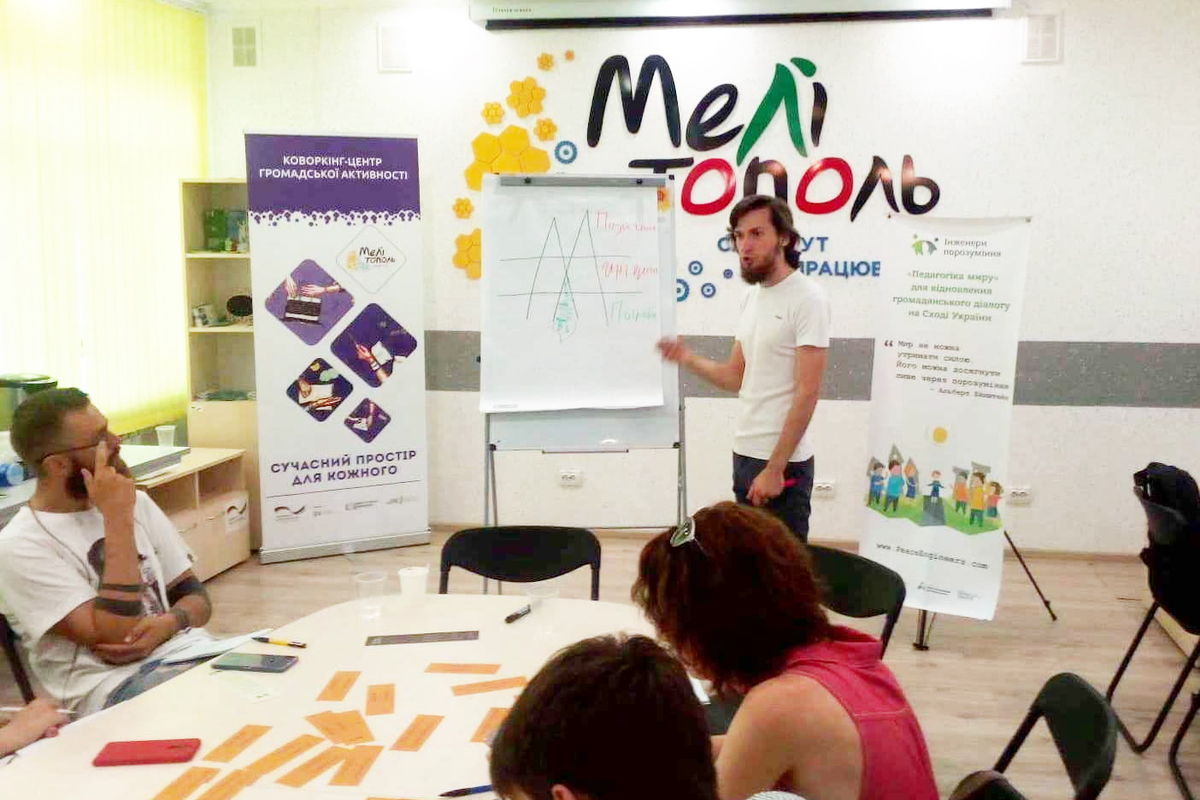 A workshop "Art of Dialogue through Nonviolent Communication" aimed at restoring civil dialogue in Eastern Ukraine was held on June, 20 at Melitopol library named after Maksym Horkyi, Zaporizhzhia region. Yevhen Kavun was facilitating the event upon request of NGO "Melitopol volunteering group "Patriot".

Participants of the workshop, local activists and representatives of nonprofit organizations learned about peacemaking tools of Peace Engineering based on Nonviolent Communication. The participants were especially interested in the following topics:
· Feelings in our body - how do they help to find understanding?
· How to distinguish thoughts from feelings and strategies from needs?
· What human needs are behind their own judgments about themselves and others?
· How to work with the language leading to tensions?
Facilitator of the event Yevhen Kavun shared his experience in the field of peacebuilding as well as suggested a space for practicing the tools of Peace Engineering: "While working we deliberated imagined conflicts and found ways out of real situations, practiced accepting different points of view without judging. And while practicing the technique of active listening the participants learned to establish communication with a counterpart", Yevhen comments. During the training the facilitator also used cards of needs the choice of which manifested the root of tension and pointed strategies for its deescalation.
The workshop in Melitopol enabled the participants to realize their behavior in a conflict situation and see another way of establishing communication on personal and social levels and preventing its escalation.