Representatives of the U.S. Institute of Peace visited the House of Peace Engineers School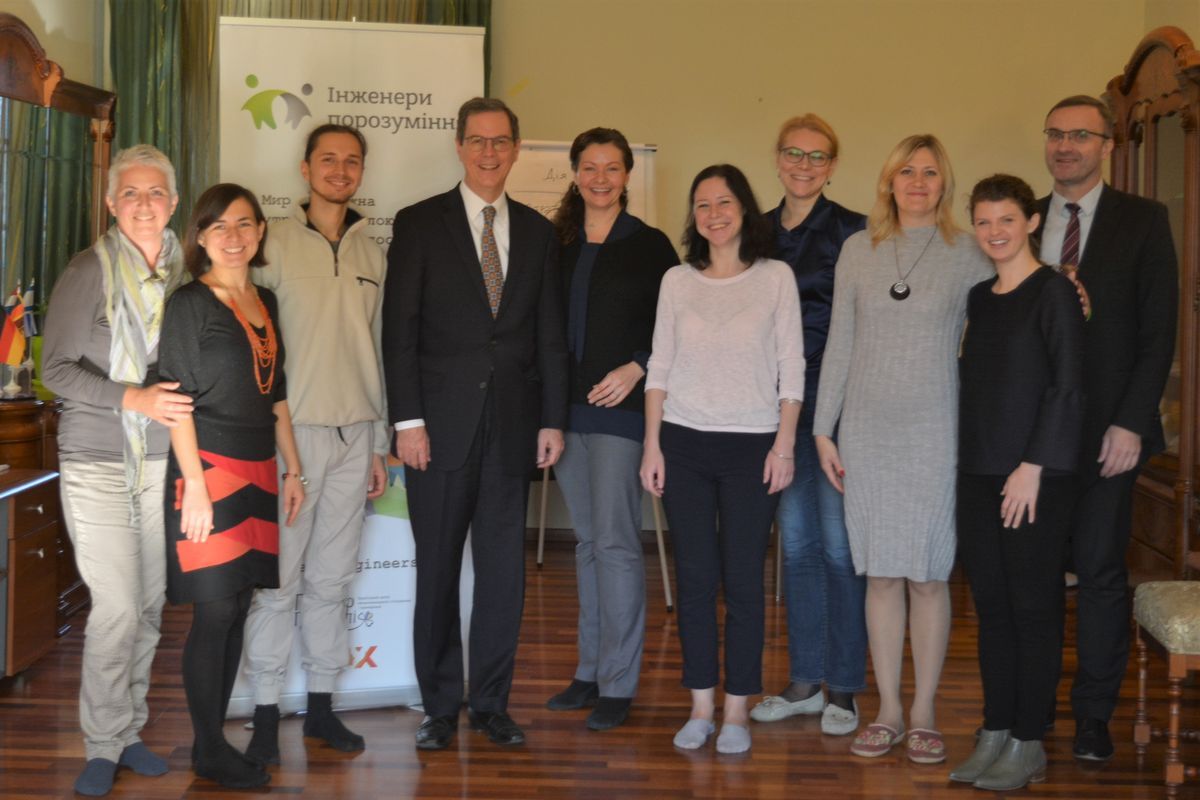 On October 17, 2018, the House of Peace Engineers at the Peace Engineers School was visited by Mr. Сharles North, senior advisor for Applied Conflict Transformation focusing on Ukraine and Russia for the United States Institute of Peace.
While Analyzing current situation in Ukraine, Mr. North paid attention to the activities of Peace Engineers and expressed his willingness to arrange a joint meeting with the representatives of the NGO Ukrainian Centre of Nonviolent communication and reconciliation Dignity Space, participants, and graduates of the programme and to see the space with his own eyes where transformation happens
Participants and graduates of the Peace Engineers School had an opportunity to discuss the directions of possible cooperation and to share their experience with American guests in a friendly and informal atmosphere.
At the end of his visit, Mr. North and Miss Leslie expressed their conviction about the successful foundation of productive cooperation with Peace Engineers in the future.
The United States Institute of Peace is an independent national institute, founded by Congress and dedicated to the proposition that a world without violent conflict is possible, practical, and essential for U.S. and global security. USIP pursues this vision on the ground in conflict zones, working with local partners to prevent conflicts from turning to bloodshed and to end it when they do. The Institute provides training, analysis, and other resources to people, organizations, and governments working to build peace.
Official website United States Institute of Peace