Skype session at the Southern Connecticut State University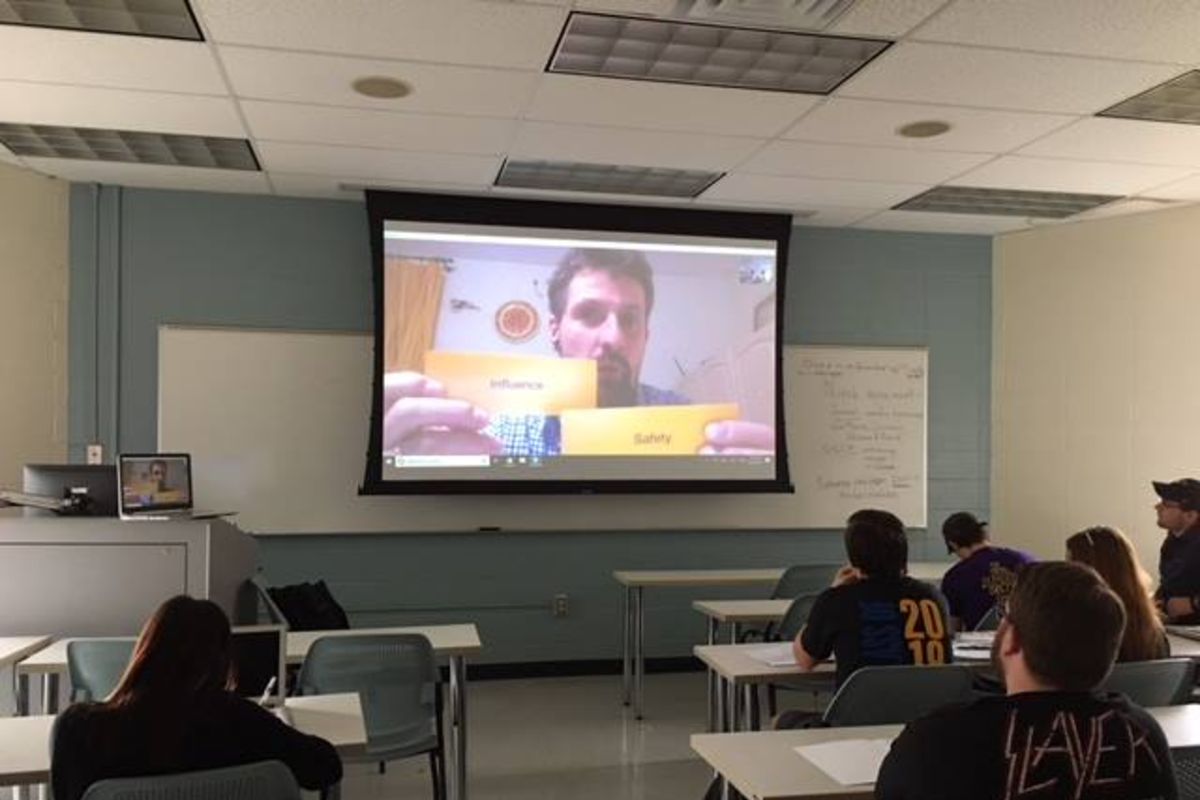 In my Conflict Resolution class today, my students and I had the pleasure of skyping with incredible Carl Plesner who talked about his work with Dignity Space and Peace Engineers on facilitating dialogue between civilians in conflict and training conflict mediators in Ukraine.
Everyone walked away informed and inspired! Thank you, Carl, for your wisdom, vision, and hard work!