Third stage of the selection process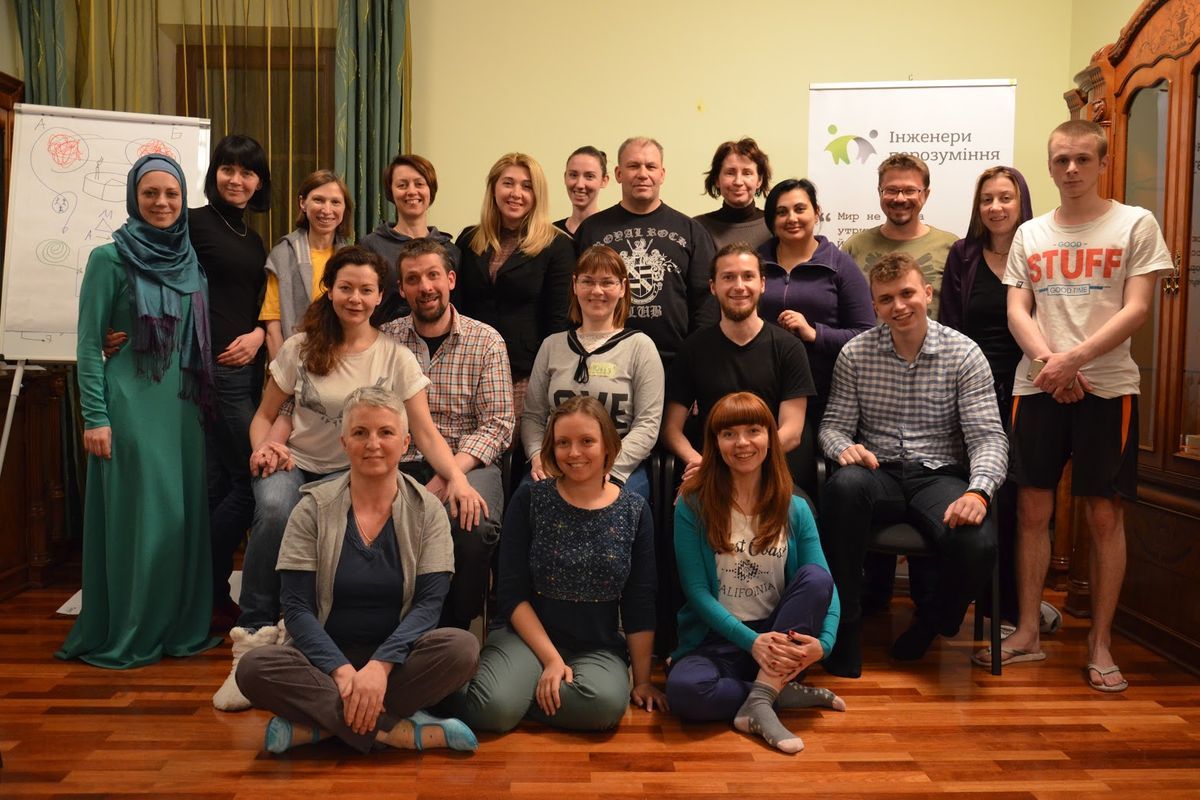 The project presentation and the one-day training took place during the three-day meeting with the candidates.
The project was presented by Carl Plesner (Denmark-Ukraine), a certified trainer on nonviolent communication, a specialist in reconciliation and restorative justice, a mediator and facilitator of dialogues, and by Olena Hantsyak (Ukraine), chairman of the NGO "Dignity Space" and Head of the program in Ukraine.
The international partners of the program, Sinta Deppondt, Tilia Maas (PAX, Netherlands) and Izzat Hushbakov (Berghof, Germany), contacted the candidates via the Internet. The meeting in Kyiv has united 43 candidates from different spheres and industries: psychologists, miners, civil servants and more. Mostly the Eastern and Central regions of Ukraine were represented, and the acquired knowledge and skills could soon be widespread in the communities in the field as well.
"We expect that after graduation you will be able to build and restore bridges of understanding between different regions of Ukraine. Our goal is to support you in mastering the new speciality and help you to become a better version of yourself, "— said Carl Plesner and Olena Hantsyak, addressing the participants of both groups.
The organizers are currently summarizing and preparing for the announcement of the final results, which is expected very soon.
The project is being implemented by the Ukrainian Center for Nonviolent Communication and Reconciliation NGO "Dignity Space" in collaboration with PAX (Netherlands) the peacekeeping organization within the Program framework of the Culture of Dialogue and Constructive Interaction in Ukraine, funded by the Federal Ministry of Foreign Affairs of Germany (Auswärtiges Amt).