Training of the 3d group of the Peace Engineers School has begun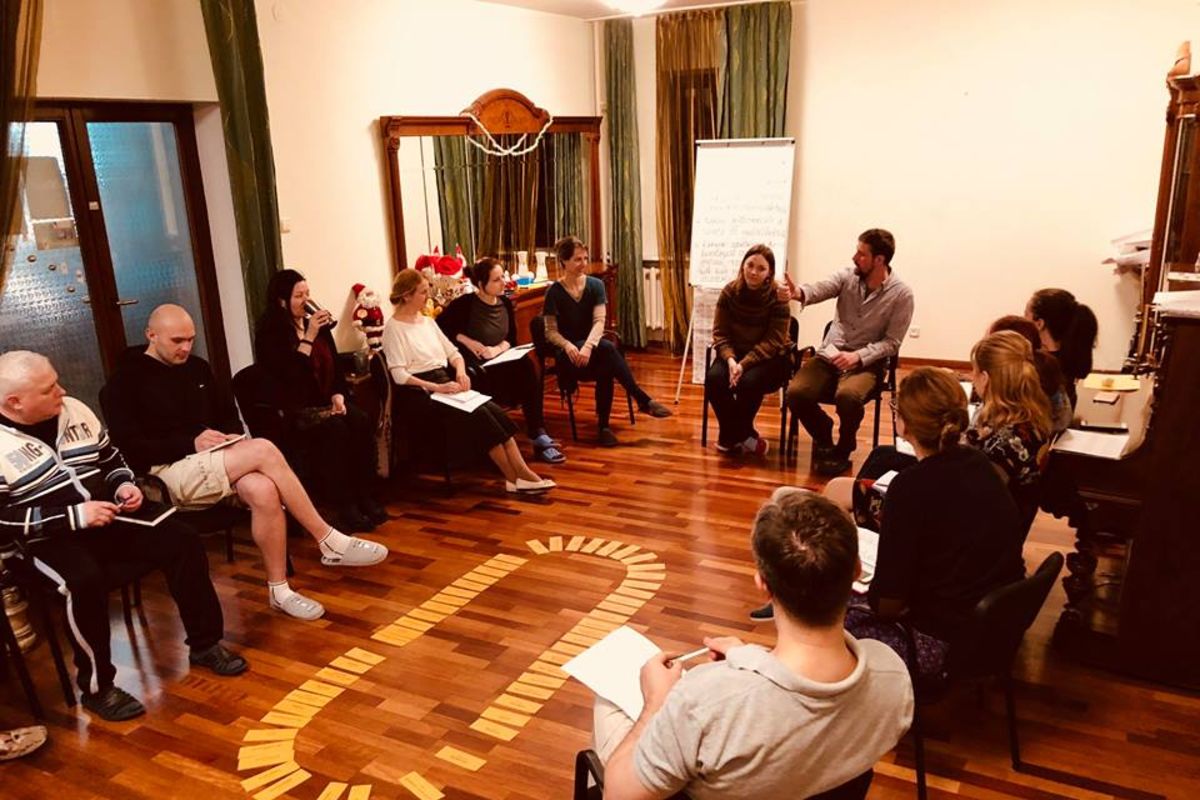 The thirds group of the Peace Engineer School is already on a board!
NGO "Dignity Space", run by Carl Plesner and Oleand Hantsyak-Kaskiv, in a collaboration with Cinta Depondt had started the first training block.
Some of the first impressions were shared by the participants in the social media:
"There is a child living inside, within each one of us, and that child has an ability to express his or her emotions. Later on, when we grow older the society puts a shell on us and makes us wear it each day. Nonviolent communication not only helps to set the inner world free but also it helps to understand others".
Ihor Honimar
"I've realized that expressing your emotions and feelings you become vulnerable yet at the same time, you become stronger though. Speaking out your feelings you discover yourself."
Tetiana Dyhtiarchuk
Psychologist and trainer of the School Natalia Karpenko had been working with the participants of the 3 rd group during these days.

"In every kind of situations related to interpersonal interactions, conflict situations including, we are responsible only for the third part of it, as the other party of the conflict has it's own third and, as for the remaining, well, it doesn't depend on you both at all. You may call it 'God', 'Lord', the 'Universe' or 'transpersonal'
The team expresses our deepest joy and happiness to the fact that our community is expanding and that in a meantime more opportunities to build peace in Ukraine and establish the understanding among us have been popping up.